OUR MISSION
The Skin Feed cosmetic is built on the seven premises of beauty synergies, recognizing that your skin is a complex ecosystem that requires balance and harmony. Our products work in synergy with your skin's natural processes, promoting its optimal health and radiance. We understand that everyone's skincare journey is unique, and that's why we are structuring our future to offer a range of targeted solutions to address various skin concerns and types.

Whether you're seeking hydration, rejuvenation, or blemish explore our website, we invite you to discover the transformative power of our synergistic eco universe of skincare products. Experience the beauty of science, clinical expertise, and organic principles seamlessly blended together. Join us on this journey towards healthy, radiant skin. Your beauty, nourished by nature and propelled by synergies of science.Remember, The Skin Feed is not just a skincare brand; it's the architect of feeding your skin and commitment to your skin's well-being. Start your daily dose of skinfeed ritual with us today and let your natural beauty shine.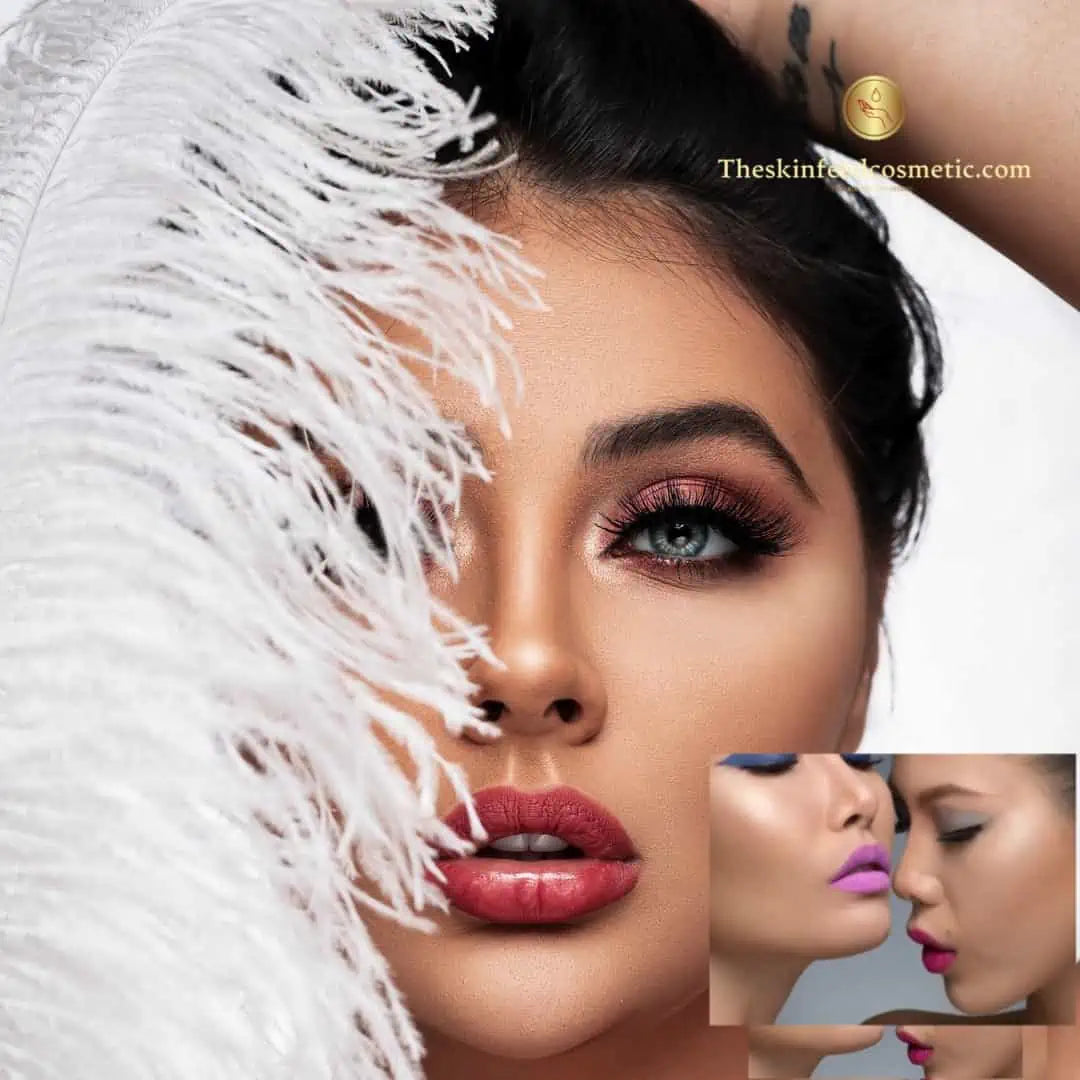 ABOUT US
Welcome to The Skin Feed, where science, clinical expertise, and organic principles form the foundation of our synergistic skincare brand. We are committed to providing you with the highest quality products that deliver effective results while nurturing your skin's health and vitality.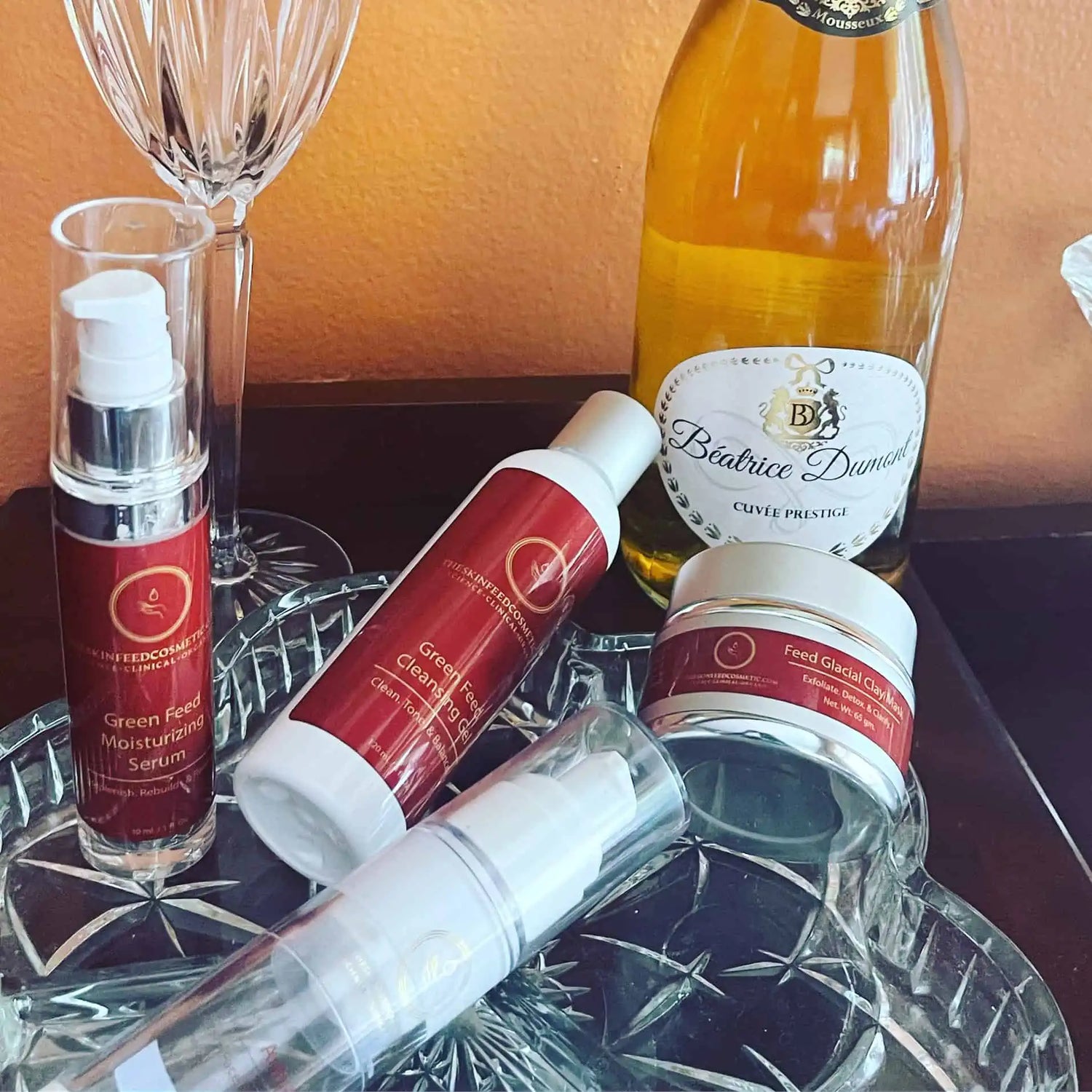 At The Skin Feed, we understand that your skin deserves the best. That's why our formulations are meticulously crafted, incorporating cutting-edge scientific research, clinical knowledge, and the power of organic ingredients. We believe that skincare should be a harmonious blend of nature and science, working together to optimize your skin's natural beauty.
Science forms the backbone of our brand. Our team of dedicated experts, including dermatologists, chemists, and skincare professionals, meticulously research and develop each product. We utilize the latest scientific advancements and breakthroughs in skincare to ensure that our formulations are backed by solid evidence and proven results. With our commitment to innovation, you can trust that The Skin Feed products are at the forefront of skincare science.
Clinical expertise is another pillar of our brand. We collaborate with renowned dermatologists and conduct rigorous clinical trials to validate the efficacy and safety of our products. This ensures that every product we offer meets the highest standards and delivers visible improvements to your skin. We prioritize transparency and are proud to share the results of our clinical studies, providing you with the confidence to choose The Skin Feed for your skincare needs.
Organic principles are deeply ingrained in our brand philosophy. We believe that the power of nature can enhance and enrich our formulations, offering a holistic approach to skincare. Our commitment to sourcing the finest organic ingredients ensures that your skin receives the purest, most nourishing elements nature has to offer. By harnessing the potency of botanical extracts, essential oils, and natural antioxidants, we provide you with skincare that is both effective and gentle..
OUR LATEST NEWS
  At the intersection of science and clinical expertise lies a revolutionary skincare brand that is transforming the way we care for our skin. With a deep-rooted commitment to organic...

  At the intersection of science and clinical expertise lies a revolutionary skincare brand that is transforming the way we care for our skin. With a deep-rooted commitment to organic...

Read More

Theskinfeedcosmetic we believe that the perfect prefix for a healthy skin is science+clinical+organic. Our three phase skinfeed skin-perfecting regiment is to feed the skin nutrition and hydrating complex. We are...

Theskinfeedcosmetic we believe that the perfect prefix for a healthy skin is science+clinical+organic. Our three phase skinfeed skin-perfecting regiment is to feed the skin nutrition and hydrating complex. We are...

Read More