Sale price
$47.00 CAD
Regular price
$145.00 CAD
Unit price
per
Save
Sold out
People are viewing this right now
Share
View full details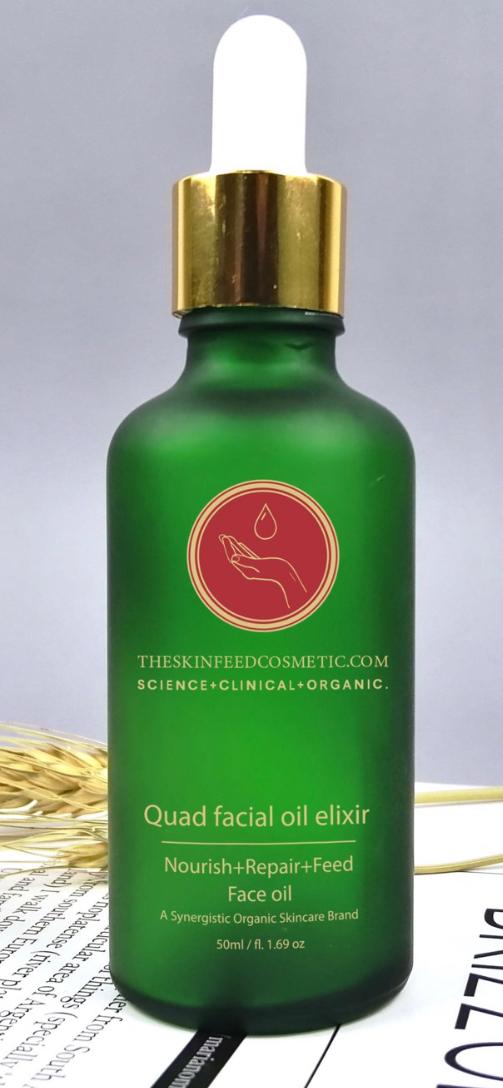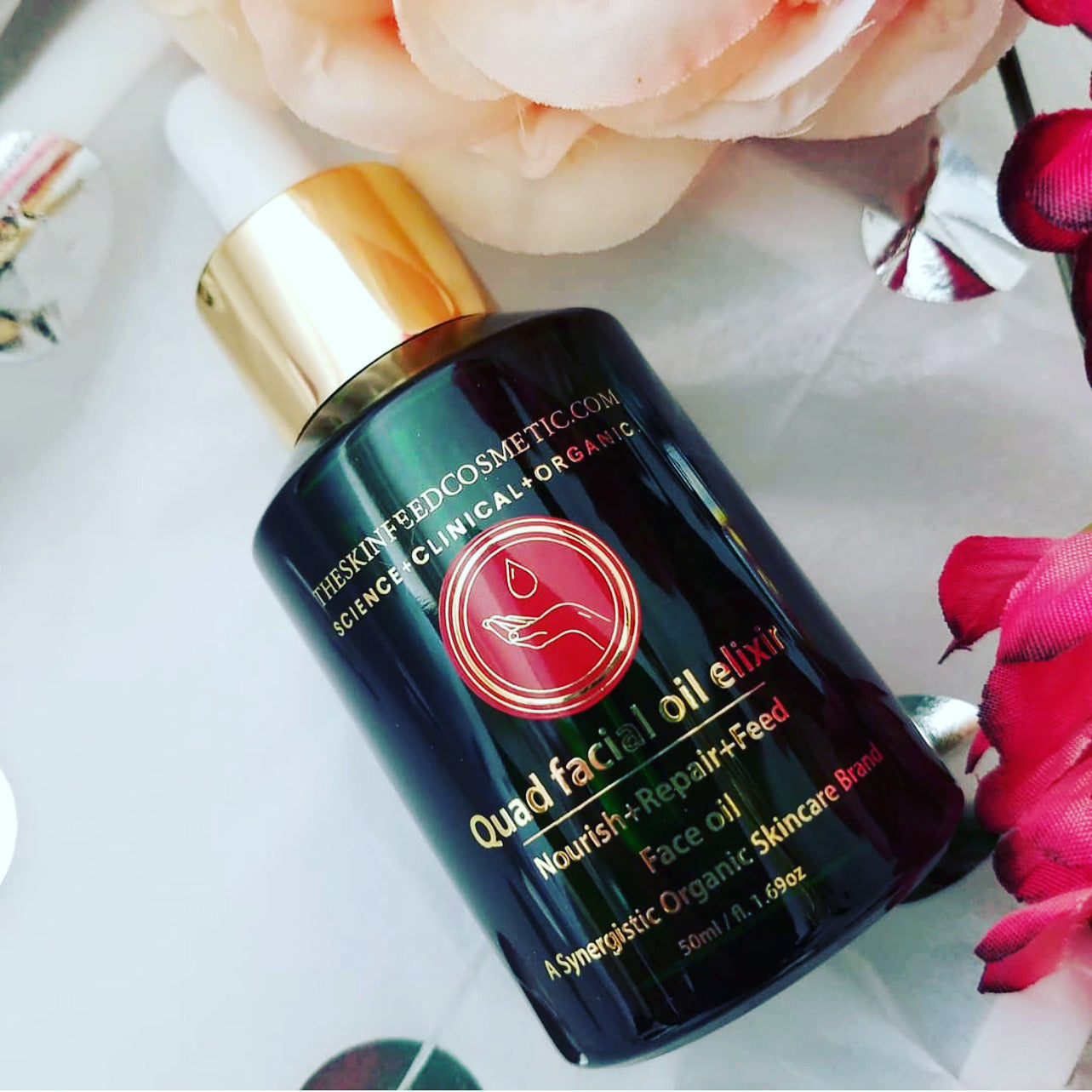 Discover the Power of Quad Facial Oil Elixir with Squalane, Birch, Moringa, and Lavender Synergy for Your Skin
 Elevate your skincare routine with our Quad Facial Oil Elixir, formulated with the perfect blend of Squalane, Birch, Moringa, and Lavender. Experience the nourishing and rejuvenating benefits of these synergistic ingredients for radiant and youthful-looking skin.
Are you seeking a luxurious and effective skincare solution? Look no further than our Quad Facial Oil Elixir, crafted with the power of four exceptional ingredients - Squalane, Birch, Moringa, and Lavender. This unique elixir is designed to nourish, restore, and revitalize your skin, leaving it soft, supple, and glowing with radiance.
Squalane, derived from olives, is a natural moisturizer that replenishes and locks in hydration, promoting a smooth and plump complexion. It also helps to strengthen the skin's barrier function, protecting it from environmental stressors and reducing the appearance of fine lines and wrinkles.
Birch extract is known for its purifying and toning properties, helping to unclog pores and balance oil production. It also contains antioxidants that help to neutralize free radicals, which can cause premature aging and dullness, resulting in a clearer and more youthful complexion.
Moringa oil is a nutrient-rich powerhouse that is packed with vitamins, minerals, and antioxidants. It helps to deeply nourish and rejuvenate the skin, promoting a more youthful and vibrant appearance. Moringa oil also has anti-inflammatory properties that soothe and calm irritated skin, making it ideal for sensitive skin types.
Lavender essential oil is well-known for its calming and soothing properties, making it a perfect addition to this elixir. It helps to relax the mind and body, while also providing antiseptic and anti-inflammatory benefits for the skin. Lavender oil also aids in promoting a balanced complexion, leaving your skin feeling refreshed and revitalized.
Together, these four powerhouse ingredients work in synergy to deliver unparalleled results for your skin. Our Quad Facial Oil Elixir is suitable for all skin types and can be used day or night, either alone or mixed with your favorite moisturizer or serum. Simply massage a few drops onto clean, dry skin, and let the elixir absorb, revealing a luminous and nourished complexion.
Elevate your skincare routine to new heights with our Quad Facial Oil Elixir. Experience the transformative power of Squalane, Birch, Moringa, and Lavender, and indulge in the luxury of a rejuvenated and radiant complexion. Try our Quad Facial Oil Elixir today and let your skin shine with vitality and youthfulness.
The Facial Oil Elixir Revitalizes with the delicate scent of lavender, used First class natural ingredients free of Sulphates, Petroleum, Allergens, Dyes. Nourish+Repair+Feed
Organic + Cruelty Free
A Synergistic Organic Skincare Brand
We are the Architect of Feeding your Skin